July 27, 2022
Posted by:

fred

Category:

News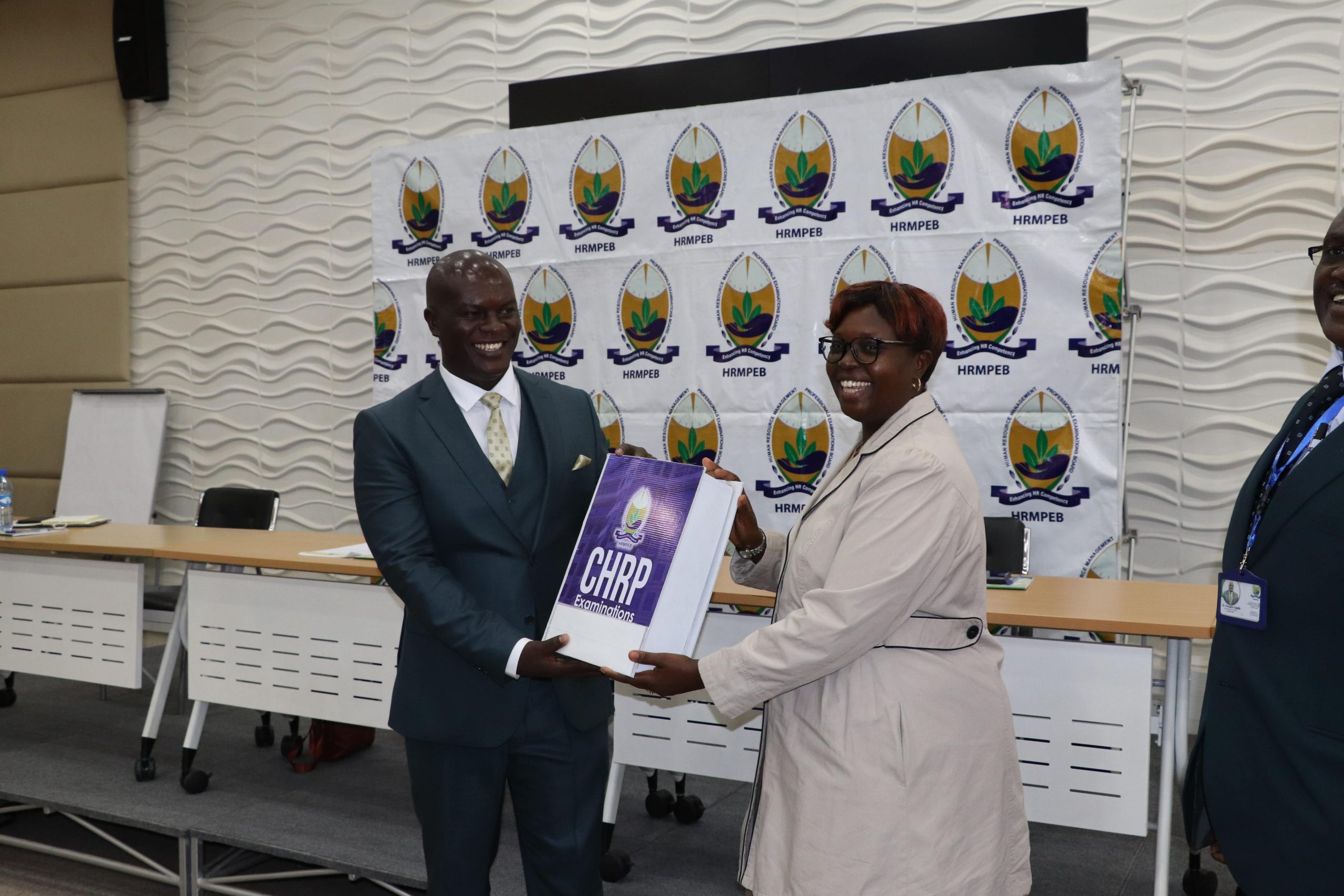 Release of the June 2022 CHRP Results
Release of the June 2022 CHRP Results
On 26th July, 2022 HRMPEB released the 11th CHRP June Examinations Result. The following were observed for this year's June CHRP Exams.
During the June 2022 examinations series, a total of 22 CHRP papers were examined by HRMPEB and taken by 1330 candidates. Out of this number, 259 were male candidates (19.5%) and female candidates were 1071(80.5%).
The examinations were held between Wednesday, 8nd June and Wednesday, 15th June 2022.The examination subjects were drawn from the three levels of CHRP curriculum. CHRP Part I (level 1 and 2), CHRP Part II (level 3 and 4) and CHRP Part III (level 5 and 6)
Speaking at the event IHRM, the IHRM National Chair CHRP Dalmas Odero, who was the chief guest gave a commitment that IHRM shall collaborate with the HRMPEB to improve certification of HR Professionals across the country. The partnership will see IHRM market HRMPEB programs aggressively across IHRM branches in the country.
We wish to congratulate all the candidates who sat the June 2022 CHRP examination for the success achieved. We challenge you to go out there and be ethical, demonstrating true professionalism in Human Resource practice. HRMPEB: Enhancing HR Competency.