GOVERNANCE
Mr. Samwel Kaumba
[bt_bb_floating_element vertical_position="top" horizontal_position="right" lazy_load="no" animation_style="ease_out" animation_delay="default" animation_duration="default" animation_speed="0.6″ background_image="" inline_css_style="width: 124px; height: 124px; border-radius: 50%; box-shadow: 0 1.25em 4.5em rgba(0,0,0,.1);" responsive="" publish_datetime="" expiry_datetime="" el_id="" el_class="" el_style="margin: 6em -8vw 0 0; z-index: -1;" background_color="#ffffff"][/bt_bb_floating_element]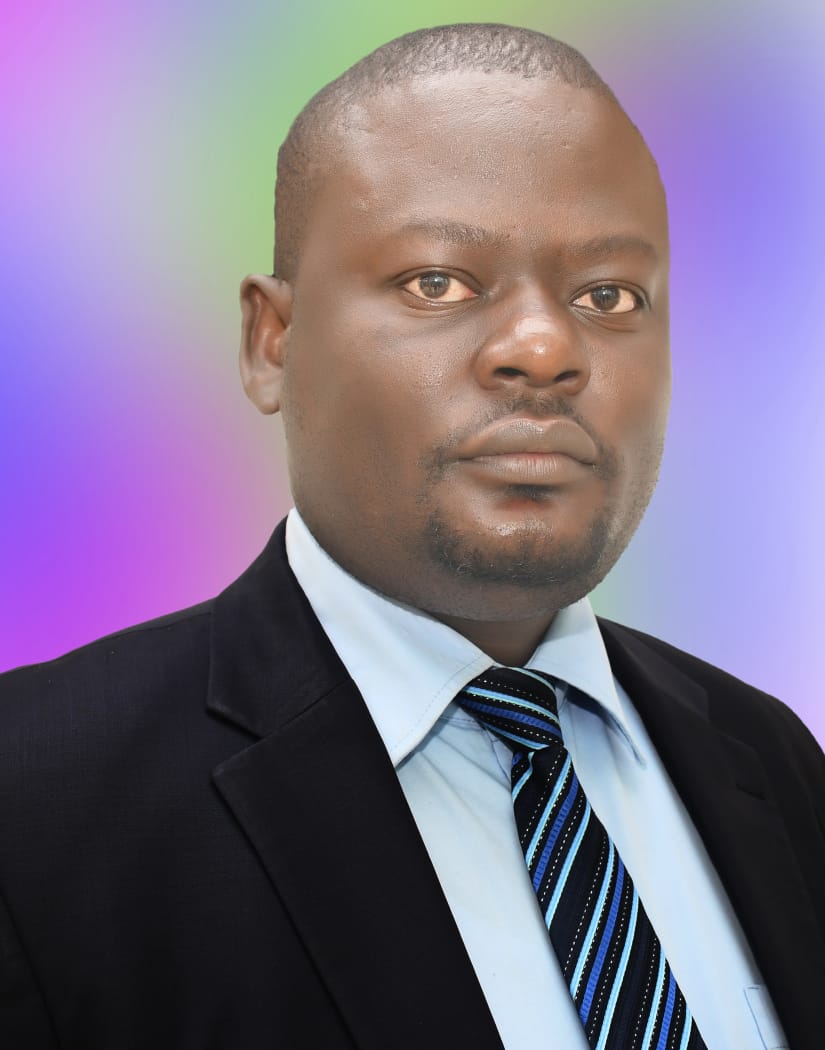 Mr. Samwel Kaumba
Member Representing Attorney General
Mr. Samwel Odiwuor Kaumba is an Advocate of the High Court of Kenya with over 12 years' experience in the practice of law in Kenya, regionally and internationally. Mr. Kaumba holds LLB (Hons) from the University of Nairobi and MPPA from Kenyatta University.
He currently serves as a Senior State Counsel in the Office of the Attorney-General and Department of Justice. His key areas of practice and application of law include: Constitutional and Administrative Law; Commercial Litigation and Arbitration; Public Law and Governance; Public Procurement Law, Public Private Partnerships; Regulatory compliance; Government related transactions advice; Bilateral and Multi-lateral agreements; Negotiating and drafting of regional integration instruments; and consideration of project implementation arrangements.
Mr. Kaumba has recognized expertise in the areas of Public sector institutional governance, reform and related public sector transactions. He has undertaken specialized assignments in areas of legal compliance audits in several State Corporations, advised on merger and delinking of public sector institutions, sectoral policy formulation and reviews. He was Secretary to a TaskForce on Policy, Legal and Administrative measures impacting on Intersex Persons in Kenya (2018-2019). He was a lead Researcher and member of legal team to the Attorney-General in his capacity as Amicus Curiae in the Presidential Election Petitions (2013 and 2017). He was also part of an adhoc legal advisory committee on electoral disputes in Kenya for the period 2015 to 2017. He is currently engaged as part of legal team advising on related legal transactions framework in Upstream and Midstream Oil project in Kenya.
Mr. Kaumba's knowledge and expertise in the practice of law is anchored on continuous learning and training in areas of professional development including: Post Graduate Diploma in Law (KSL); Arbitration Course, 2012 (Chartered Institute of Arbitrators-Kenya); Senior Management Course, 2012 (KSG); Public Private Partnerships and Infrastructure Finance for Lawyers, 2016(ILI, Washington DC); China-Africa Legal Professionals Exchange Program focusing on China Legal Systems, 2015 (Beijing Foreign International University, Beijing); Strategic Leadership Development Programme, 2017(KSG); The Art of Negotiations in International Commercial Transactions, 2019(DLA Piper/EADB); Corporate Governance, 2015 and 2019 (ICS /SCAC); International Commercial Arbitration, 2019 (Mc Nair Chambers); and Certified Secretaries (Ongoing).
Mr. Kaumba has proven leadership credentials premised on leadership roles undertaken including: Secretary of Orero Old Boys Association; Ag. Secretary-Copyright Tribunal; and Attorney-General Representative-Sports Kenya Board.
He brings to the Board a wealth of experience and a deep understanding of strategic thinking, leadership, law and governance, all of which are integral to the institution's strategy.